Alice Blankenship, concertmaster
Alice Blankenship is a native of Eugene, Oregon, who earned degrees in music at the University of Oregon, the Royal Conservatory of Music in The Hague, The Netherlands, and San Francisco Conservatory of Music. She is the Concertmaster of the Oregon Mozart Players, and a violinist of the Eugene Symphony and the Oregon Bach Festival. Also a baroque violinist, Ms. Blankenship performs with period instrument ensembles such as the Oregon Bach Festival baroque orchestra, Portland Baroque Orchestra, Santa Fe Pro Musica, and Southern Oregon Repertory Singers.
2018-2019 Season Sponsor: Theodore & Laramie Palmer
*Orchestra Committee Member
Yvonne Hsueh,
principal second violin
Yvonne Hsueh, a native of Los Angeles, resides in Eugene, Oregon. She has been Principal Second Violin of the Oregon Mozart Players in Eugene since 1992, and is a member of the Eugene Symphony and the Sunriver Music Festival in Central Oregon. She is an active symphonic violinist, recitalist, chamber musician and soloist, having appeared as soloist with orchestras around the United States and abroad. She also maintains an active studio, and is currently on the faculty of Lane Community College. She performs on a violin made by Gregg Alf. She also performs on baroque violin made by David Gussett.
Since moving to Eugene in the early 1980's Dan Athearn has performed with OMP and other local professional orchestras as well as the Oregon Coast and Cascade festivals. He was a founding member of the erstwhile Blue Heron String Quartet, which enlivened and enhanced a great many weddings and other occasions. Additionally, he is also a philosopher and author of a number of published articles and books.
*Orchestra Committee Member
Stephen has enjoyed a 25-year career as a professional violinist and is happy to call Oregon his home. Since finishing college he has been a member of Eugene's classical scene playing with the Eugene Symphony, Eugene Symphony's Connect String Quartet, Oregon Mozart Players, Eugene Opera, and is a frequent sub with many other professional groups on the West Coast. Along with keeping busy as an active chamber musician and teacher, Stephen is also President of the Local 689 Musicians Union and serves as an advocate for music education and live music in the community.
Violinist Della Natasha Davies received her Bachelors degree at the Zurich University of the Arts, and Master in Performance degree at the Zurich University of the Arts in 2011; both under the tutelage of Professor Zakhar Bron.
In 2012, Della moved to Eugene and became a member of the Eugene Symphony. In 2014 she became a member of the Oregon Mozart Players and began playing regularly with other local groups; such as Orchestra Next, Eugene Opera, and Corvallis Symphony.
In 2016, Della joined the Oregon Ballet Theater in Portland, and in Summer 2018, she performed with the Oregon Bach Festival for the second time.
2018-2019 Season Sponsor: Ted & Betty Johnson and Morice & Marjorie Davies
Julia has performed as a soloist, chamber musician and orchestral violinist throughout North America and Europe. A native of Eugene, she has been a member of OMP since 2017 and is also a member of the Eugene Symphony and Eugene Concert Orchestra. Julia completed her Bachelor of Music at Rice University and her Master of Music at the University of Maryland, College Park. Julia has participated in music festivals throughout the United States and Europe, including the Round Top International Festival-Institute and National Repertory Orchestra. Equally comfortable outside the realm of classical music, Julia also plays fiddle and regularly performs with country, rock, and hip hop groups throughout Oregon.
2019-2020 Season Sponsor: James & Paula Salerno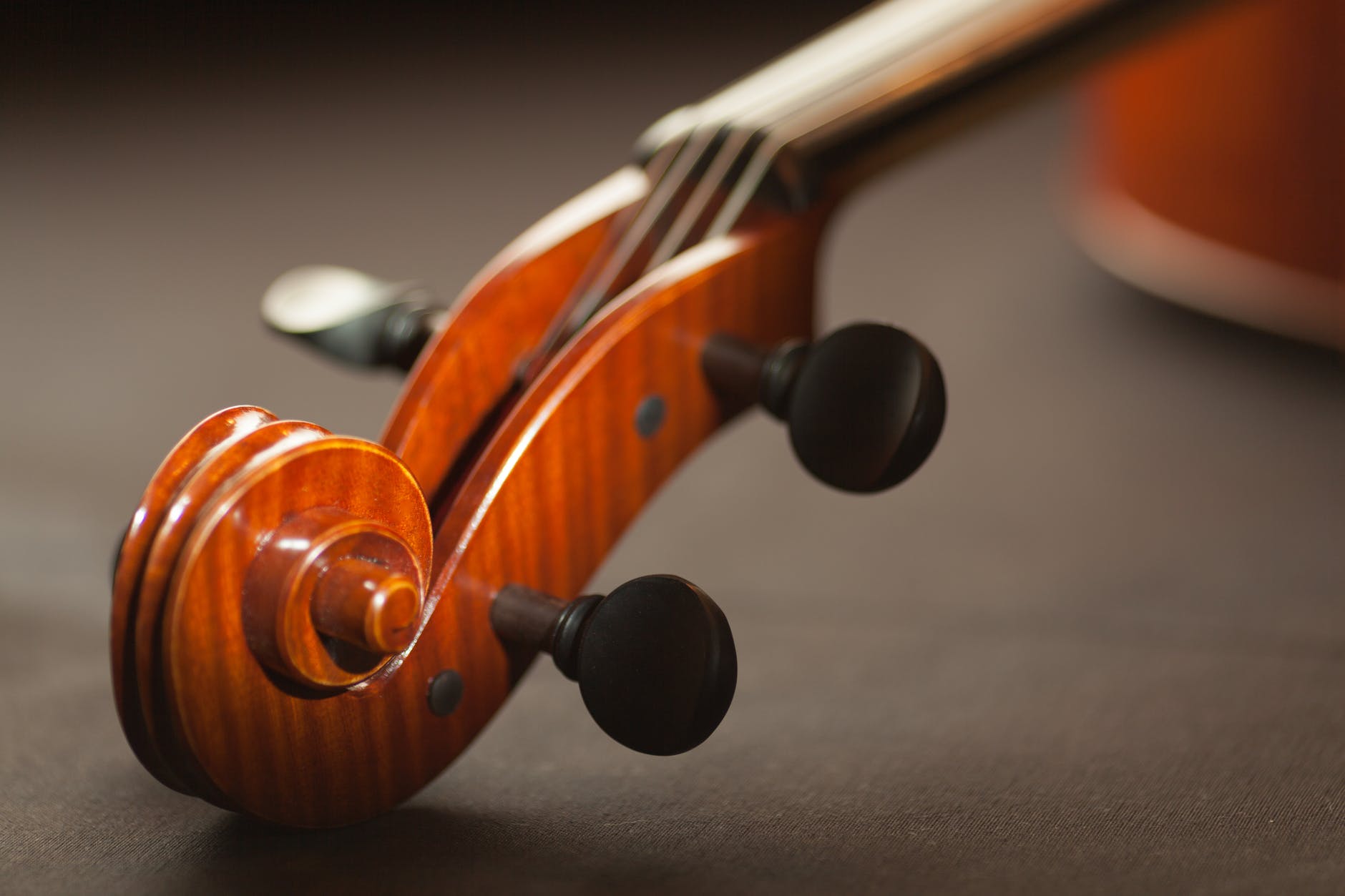 Claudia Miller has been a member of OMP since the 1987-1988 season, and also performs as a member of Eugene Symphony and Eugene Opera. Additionally, she frequently performs with the OSU-Corvallis Symphony, Newport Symphony and the Oregon Coast Music Festival in Coos Bay. She was also a member of the erstwhile Blue Heron String Quartet. She loves playing a wide variety of musical styles and periods, and lists a concert with Ella Fitzgerald as one of her musical highlights. Outside of her career as a violinist, she enjoys theater and mountain hiking.
2019-2020 Season Sponsor: Jeffrey Morey & Gail Harris
Sharon Schuman studied violin with Carol Weston, a student of Leopold Auer. After a summer grant to the San Francisco Conservatory of Music she won a full scholarship in music to Stanford University, where she graduated in English. She later earned a Ph. D. in English at University of Chicago. She has been a concerto soloist with OMP and the Salem Chamber Orchestra. In 1989 she performed for Vladimir Spivakov. In 2009 she founded Chamber Music Amici, where she is a core violinist. She is also Assistant Concertmaster of Eugene Opera and author of Freedom and Dialogue in a Polarized World.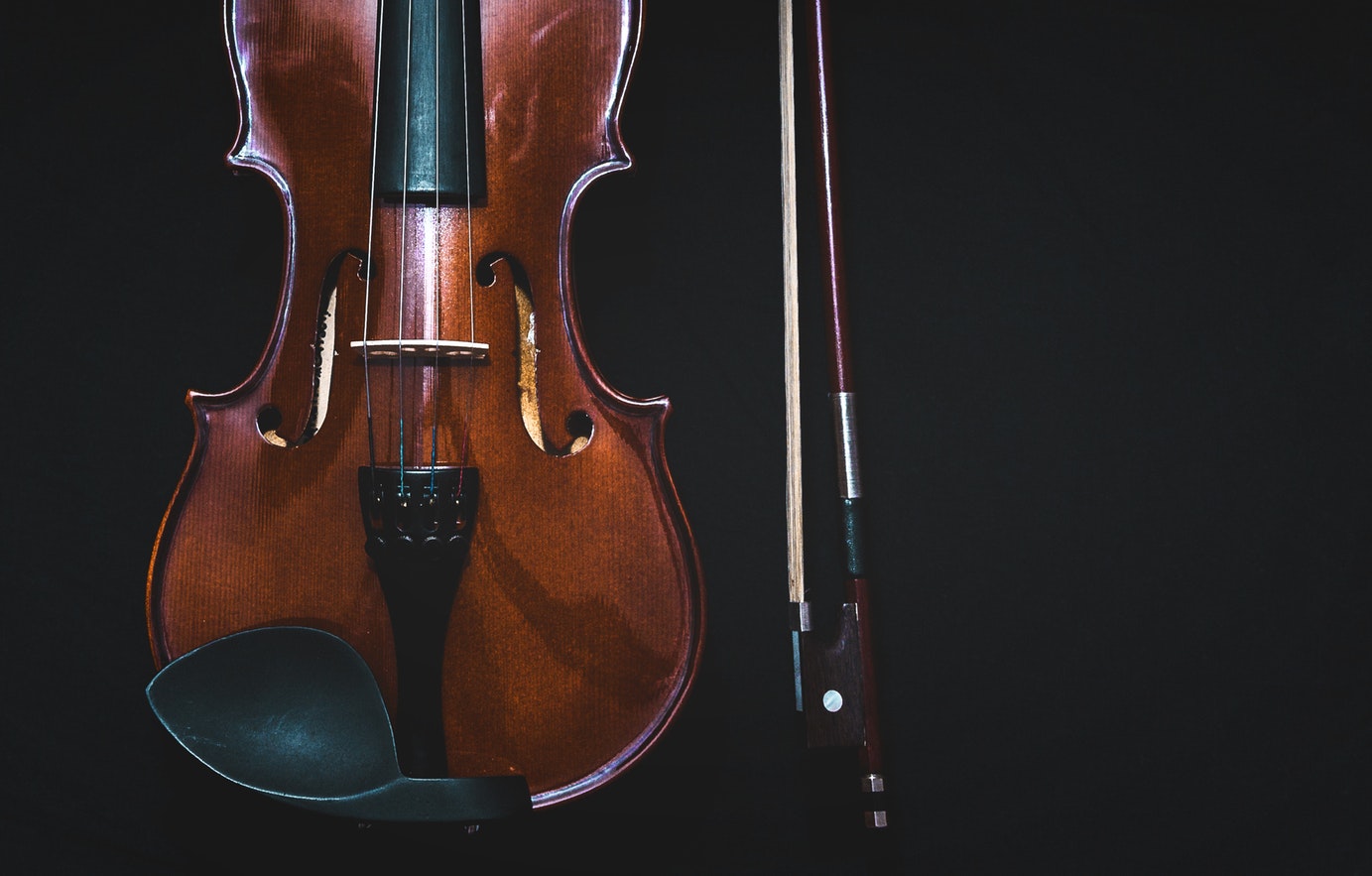 Biography Forthcoming.
2019-2020 Season Sponsor: Anne & W. Mark Dean
Arnaud Ghillebaert,
principal viola
Arnaud Ghillebaert, originally from Paris, is the viola performance instructor at the University of Oregon. Before receiving his Doctorate of Musical Arts from Stony Brook University, he obtained his Masters' at the Royal College of London and played with many British orchestras including the London Symphony and the Academy of St Martin in the Fields. He is a founding member of the Elsewhere Ensemble, a chamber music/theater group that has performed extensively abroad and in the US.
Ann Grabe, principal cello
Ann Grabe is the principal cellist of both Oregon Mozart Players and the OSU/Corvallis Symphony, and she plays in the cello section with the Eugene Symphony. Ann currently has an active Suzuki cello studio in Corvallis, Oregon. Ann teaches cello at Oregon State University. She also performs with her cello quartet, named Cellophoria.

Ann received a Musikerziehung and Aufbaustudium Diplom from the Musikhochschule in Stuttgart, Germany, and a BA specializing in performance and Suzuki education from Ithaca College in New York. During her five years of studies in Germany she taught cello at two music schools and performed extensively. She plays a cello built in 1752 by Jean Louvet, a renowned maker of lutes and hurdy-gurdies.
Eric Alterman, born and raised in New York City, began music studies at a young age at the Mannes College of Music. As cellist of the Delgani String Quartet, Assistant Principal Cellist of the Eugene Symphony, and member of the Oregon Mozart Players, he leads an active career performing throughout the state of Oregon. Prior to residing in Oregon, Alterman performed for 5 seasons as Assistant Principal Cellist of the Orquestra Sinfônica Brasileira, based in Rio de Janeiro. Alterman completed studies at Boston University and Brandeis University, where his teachers included Rhonda Rider, Marc Johnson, and Joshua Gordon.
2018-2019 Season Sponsor: Carol Crumlish
Noah Seitz, a Corvallis native, completed his Bachelor's Degree in Cello Performance at the UMKC Conservatory of Music in 2001. He then returned to Oregon as a Graduate Teaching Assistant at the University of Oregon where he won the Music School 2003 Concerto Competition, performing Ernest Bloch's "Schelomo" Hebraic Rhapsody. He has participated in Master classes with Jeffrey Solo, Steven Isserlis, Zara Nelsova, The Tang Quartet, Ying Quartet, Emerson Quartet and St. Lawrence Quartet. Since 2003, he and his family have been residents of Keizer, OR. He continues to teach in the Salem/Keizer area, and performs regularly with his wife, pianist Sara Greenleaf, as well as OSU Symphony, Oregon Mozart Players, the Eugene Symphony, the Camerata Musica Chamber Music Series in Salem, Chintimini Chamber Music Festival in Corvallis, and various Oregon ensembles. Noah is adjunct professor of cello at Pacific University, where he also is Instructor of Chamber Music. He has been on faculty at the Oregon State University Chamber Music Workshop since 2013. He has also performed as soloist with the Pacific University Philharmonic, Salem Philharmonia, and Willamette Valley Symphony. Noah holds a Private Pilot license, and loves anything to do with aviation.
A longtime Oregon resident, Richard Meyn has been an active classical musician and teacher for more than 40 years. As one of the original founding members of Oregon Mozart Players, he also serves as Principal Bassist of the Eugene Symphony and the OSU/Corvallis Symphony. Mr. Meyn received his music training under Dr. Robert Hladky at the University of Oregon and has been a member of the Oregon State University music faculty since 1995.
Comfortable with music from Bach to Claude Bolling, Meyn has performed with the San Francisco Ballet, Oregon Bach Festival, Eugene Opera, Oregon Coast Music Festival, Oregon Baroque Ensemble, Oregon Festival of American Music, Opera Theater Corvallis, Corvallis Repertoire Singers, Rogue Valley Symphony, and the Glen Ellyn Children's Choir. Mr. Meyn lives in Springfield where he enjoys watching old black-and-white films on Turner Classic Movies and playing through his large collection of vintage popular sheet music on his 1915 mahogany parlor piano.
Jill Pauls, principal flute
Jill Pauls is principal flute of the Oregon Mozart Players and the Corvallis-OSU Symphony, having also made numerous appearances as a soloist with these ensembles. She is also principal of the Eugene Opera Orchestra and has played flute and piccolo as a member the Eugene Symphony for nearly two decades. Jill is a member of several chamber ensembles including Mozart's Magic Flutes and the Arrieu Wind Quintet, which toured China in 2000. She earned Doctor of Musical Arts and Master of Music degrees from the University of Oregon, where she studied with Richard Trombley. She has studied with Trevor Wye in England and has performed in masterclasses for Jean-Pierre Rampal, James Galway, Geoffery Gilbert, John Solum, Julius Baker, Samuel Baron, Robert Dick, Harvey Sollberger, and many others. She twice performed at National Flute Association Conventions. Pauls has been the Instructor of Flute at Oregon State University for nearly 20 years. She also maintains a successful private studio out of which have come several students who have placed in the top five at the State Solo Competition. Previously, she taught college students at the University of Oregon as a graduate teaching fellow. She enjoys spending time and making music with her husband Rod, son Joshua (pianist, percussionist), and daughter Andrea (cellist, pianist).
2018-2019 Season Sponsor: Peter & Josephine von Hippel
Alexis Evers is currently performing and teaching in Eugene, Oregon, where she performs as principal flute with the Eugene Concert Orchestra and second flute with Oregon Mozart Players. She is also the third flutist/piccoloist with the Rogue Valley Symphony and has performed with Orchestra NEXT (Eugene Ballet Company), Festival Napa Valley's Blackburn Music Academy, and Eugene Symphony Orchestra. An avid performer of new music, she was a 2018 Guest Artist for the Oregon Bach Festival Composers Symposium and was recently a featured performer at the 2018 SEAMUS national conference. In her free time, Alexis enjoys long-distance running.
2019–2020 Season Sponsor: Charles and Leslie Wright
Cheryl Wefler, principal oboe
Cheryl Wefler regularly performs with the Eugene Symphony, Oregon Mozart Players, Eugene Opera Orchestra and the Eugene Concert Choir, and other groups in Eugene and on the Oregon Coast. She has performed across the country in venues that have included Wolf Trap, Opera at John Jay, Cathedral of St. John the Divine, Opera Saratoga, numerous IDRS conventions around the country, premiered a concerto written for her in Colorado, and also a sonata written for her in the UK. She is the owner/operator of Cascade Oboe Reeds and author of "Principles and Techniques of Oboe Reed Adjustment."
2018-2019 Season Sponsor: Carol Crumlish
Biography Forthcoming.
2018–2019 Season Sponsor: Robert and Georgette Silber
Carol Robe, principal clarinet
Sarah Brown is a Southwest Washington native, and currently teaches and performs in Oregon and Washington. She obtained her BM from Washington State University and her MM from Arizona State University. Her primary teachers include Dr. Robert Spring, Jorge Montilla, Dr. James Schoepflin, and Dr. Anthony Taylor; she has also worked with David Weber, Thomas Martin, Frank Kowalsky, and Alexander Fiterstein. Sarah is a passionate educator and maintains full private studios in Salem and Corvallis. She has served as an adjudicator and given master classes for music festivals and camps throughout the Pacific Northwest. Sarah performs with the Oregon Mozart Players, Corvallis-OSU Orchestra, Platypus Clarinet Orchestra, and the Simcha Klezmer Duo, and is an active sub with the Eugene Symphony. She has also performed with the Spokane Symphony, Spokane Metropolitan Opera, and the Idaho-Washington Symphony, and was a featured soloist with the St. Lawrence String Quartet and the Spokane Symphony.
Helena K. Spencer,
principal bassoon
Helena Kopchick Spencer joined the Oregon Mozart Players in 2007 as principal bassoon. In 2014, she earned her PhD in musicology at the University of Oregon and accepted a position as Assistant Professor of Music History at the University of North Carolina Wilmington, where she is also Affiliated Faculty in Women's & Gender Studies. In her new coastal Carolina home, she plays in the Opera Wilmington Orchestra, Long Bay Symphony, and Brierwood Ensemble; however, she is delighted to return to the Pacific Northwest each season to perform with her OMP colleagues under Maestro Kelly Kuo.
Bassoonist Joseph Hartman joined Oregon Mozart Players as second bassoon in 2015. He is also the principal bassoonist of the Eugene Concert Choir and has performed with other orchestras in Oregon including the Eugene Symphony, Oregon Ballet Theatre, Newport Symphony, Portland Columbia Symphony, and other groups. He earned a Bachelor of Music in Bassoon Performance from the University of Oregon in 2011 studying with Dr. Steve Vacchi and a Master of Music in Bassoon Performance from Indiana University Bloomington studying with William Ludwig in 2013. In 2011, Hartman attended The Pierre Monteux School for Conductors and Orchestra Musicians in Hancock, Maine.
2019–2020 Season Sponsor: Anonymous Donor
David Kruse, principal horn
Dave Bender, principal trumpet
Dave Bender is a freelance trumpet player living in Eugene, Oregon. In addition to playing with Oregon Mozart Players, Dave performs regularly with the Eugene Symphony, the Girl Circus Orchestra, the Fighting Instruments of Karma, the new bohemians, and the Eugene Hard Bop Collective. He composes, arranges, orchestrates, leads bands, and
records. He is the trumpet teacher at Lane Community College, the brass coach of the Eugene Springfield Youth Symphonies, and maintains his own studio of 20 trumpet students.
2018-2019 Season Sponsor: David Guy
*Orchestra Committee Member
Ian Kerr, principal timpani
John Jantzi, principal keyboard
Dr. John Jantzi is now in his twenty-fifth season with Oregon Mozart Players as Principal Keyboardist, performing on piano, harpsichord, and organ. After a decade of performing and directing both church and music theatre in Switzerland and Germany, John returned to Oregon to complete graduate studies in conducting and theory at the University of Oregon where he is on the faculty teaching theory courses at the School of Music and Dance. He has served as Chorus Master for the Eugene Symphony's MASS by Leonard Bernstein, Chorus Director of the first Oregon Festival of American Music musical Of Thee I Sing by Gershwin, Music Director of Eugene Opera's Artist Mentor Program, and held the position of Chorus Master for the Eugene Opera Company for over 20 years. Dr. Jantzi continues as The Eugene Gleemen Music Director since 2002 and is currently the organist at the historic First Christian Church where he has performed organ recitals for the Oregon Bach Festival.
2019–2020 Season Sponsor: Linda Korth
Jane Allen, principal harp
Daniel Cho,
Assistant Conductor
Daniel Cho is a Korean-American conductor and violinist from San Francisco, California. He began his journey as a conductor at the age of 16, when he was selected to be the Assistant Conductor of the Napa Valley Youth Symphony, in which he also served as concertmaster. Daniel continued his music education with a Bachelor's Degree in Violin Performance at New England Conservatory and upon its completion in 2016, he began his Master's Degree in Conducting at the same institution in 2017. In 2018, Daniel was selected as a conducting fellow by the Vienna Summer Music Festival, studying with Maestros Christian Schulz, Wolfgang Scheidt, and Simeon Pironkoff and was chosen for an engagement with Ensemble PHACE, a Vienna-based contemporary ensemble. During the same year, he attended the International Conducting Institute Czech Republic Workshop in Kroměříž, Czech Republic, studying with Maestros Tomas Netopil, Neil Varon, and Tsung Yeh and led the Bohuslav Martinu Philharmonic in a performance at the Archbishop's Palace. Daniel has a particular passion for education and currently works with students and student ensembles throughout the Boston area. Beginning in the fall of 2019, Daniel will serve as Graduate Employee and study Orchestral Conducting at University of Oregon School of Music and Dance under the tutelage of Dr. David Jacobs.
Interested in sponsoring one of our musicians?
Give us a call at (541) 345-6648 and we'd be happy to assist you in becoming one of our musician sponsors!